The countdown to Spring is on! Purchase your Season Pass NOW and SAVE!
Purchase your 2013 Season Pass NOW for just $359 before prices go up! For just $99 bucks add-on a Yard Card allowing full access to the HTC and Ayr Bag all season long. Prices go up Opening Day, May 2- so what are you waiting for? Purchase online or call 603-286-7677.
What's happening on the hill?
Trail Crew is busy this winter with the construction of the NEW Highland Store! That's right- Highland is getting bigger- AGAIN! The bike shop will stay where it is and all the soft goods will be located in the new store- so that means a whole lotta NEW Highland apparel, and bigger selections in gear coming your way for 2013!

As many of you have heard the Claymore Challenge has been put on a hiatus for 2013, however we are already planning for 2014 to make it bigger and badder than ever. Highland will continue to be a major player in the FMB World Tour by hosting Spring Training in early June and we are in the process of working on some cool events with our resort partners. Stay tuned to HighlandMountain.com for updates and schedules!
Book Ayr Academy NOW and SAVE!
Looking for a cool way to spend those long summer days- well we've got the answer! Make America's Bike Park your backyard for a week at Ayr Academy. Book by April 1st and SAVE $100. Go to AyrAcademy.com or call 603-286-7677 to sign up! Also find us on Facebook to stay up to date on what's happening with our celebrity coaches.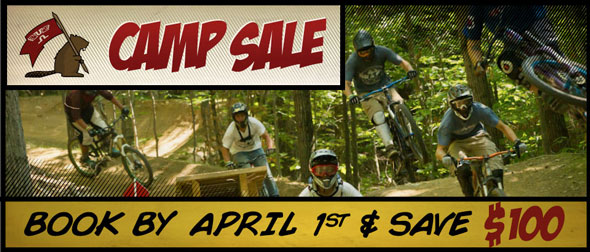 Rye Airfield Bike Nights brought to you by Highland Mountain Bike Park
We know the New England winters can get long and cold, so we've partnered with our friends at the Rye Airfield for monthly Bike Nights. As a Highland Season Pass Holder you can ride for only $5 bucks! It's bikes only, contests, giveaways, and good times- we hope this will get you by until May! Visit HighlandMountain.com for details.
Work where you play!
Looking for a fun summer job? Highland is now accepting applications for all departments. Visit our jobs page for more information.
Talk to us